Sauer 404 Synchro XT Carbon .308
Regular price
$10,999.00
/
---
22" Barrel || M15 Fluted Threaded
The new SAUER 404 Synchro XTC is the newest flagship of the S 404 series. Its carbon fibre stock makes it the absolute lightest of all premium rifles. Carbon fibre – proven in aviation, space travel, motorsports and athletics – ensures that it tips the scales at less than 2.8 kilograms (6.1 lbs). The hand-layered carbon fibre stock, which is cast and sealed in synthetic resin, stands out both with its low weight and its extreme rigidity and recoil absorption.
Handmade Carbon fibre Synchro XTC stock - provides minimum overall weight and reduces recoil at the same time
Modular System - 16 Calibers, 1 Promise - The modular system of the S404 allows for the change of stock and barrel within a split second. Using the Sauer SUS universal key which is an onboard folding allen key integrated in the S404's detachable foreend sling swivel, you can easily and quickly change calibers and stocks according to your needs.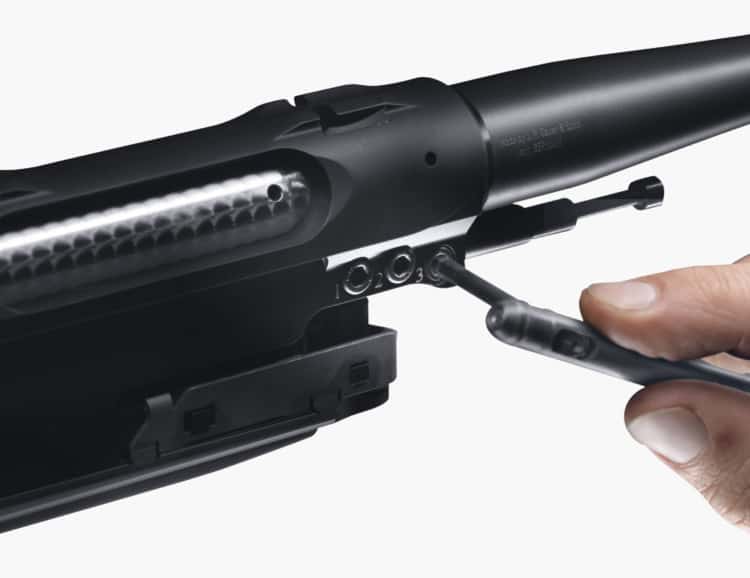 Maximum Safety - in just two simple steps the bolt head can be removed from the bolt body. Firing the rifle therefore is totally impossible. Changing the bolt head for different calibers is just as safe and easy.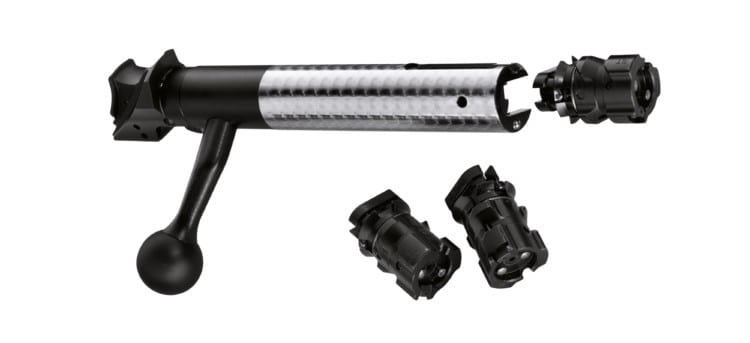 Adjustable Trigger Pull Weight - an adjustable trigger featuring four different trigger pull weights that are individually adjustable. 
Adjustable Trigger Blade - with an 8mm adjustment range for length and pull, and a left to right swivel range of 5 degrees left to right, the S 404's extra wide trigger blade guarantees each shooter optimal contact for hitting target.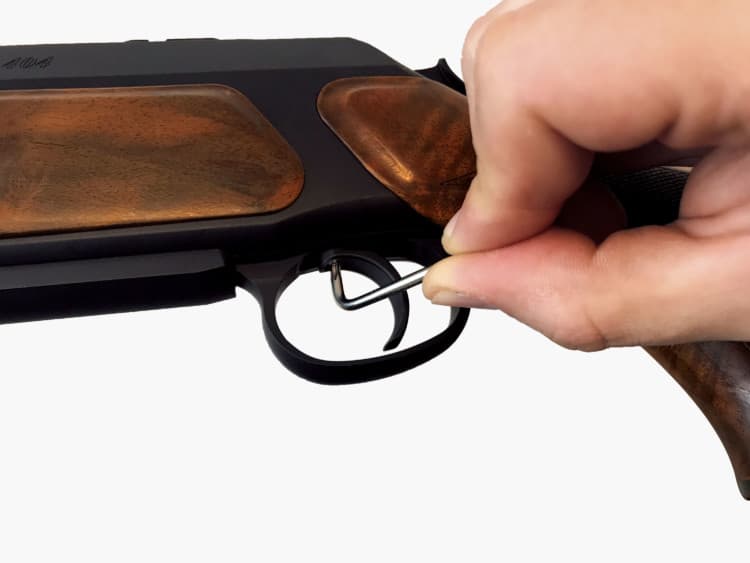 Quality handmade in Germany 
Features:
Handmade Carbon fibre Synchro XTC stock - provides minimum overall weight and reduces recoil at the same time
Infinitely adjustable stock comb
Fully modular rifle concept
High-strength aluminium receiver
Scope bases integral with the receiver
Perfectly placed ergonomic manual cocking
Trigger pull adjustable to four weights: 550 g, 750 g, 1000 g and 1250 g (1.2, 1.6, 2.2 and 2.7 lb)
Individually adjustable trigger blade: 8 mm (.31 in) range in length of pull and 5 degrees to either side
Cold hammer-forged barrel
M15x1 muzzle thread
MagLock magazine safety
Receiver surface hard anodized in matte black
SUS combination tool integrated into the front sling swivel
Miniature universal tool integrated into the rear sling swivel
Available for purchase via phone 073785665 or email shop@hamillstaupo.co.nz with valid ID. Appropriate Firearms Mail Order Forms will need to be completed and certified.