Zeiss Conquest V6 3-18x50 Reticle 92
Regular price
$3,599.99
Sale price
$3,419.99
Save $180.00
/
---
The lightweight and lean design of this versatile riflescope makes it ideal for medium to long-range shooting. It is also reliable and simple to use. A ballistic turret is available as an optional accessory. Reticle 6 and ballistic reticles ZBR-2 and ZMOA-2.
With the Conquest® V6 riflescope, ZEISS has once again set a new standard in precision and long-range hunting and shooting. Whether for sitting or stalking game, driven hunts or long-range applications – the Conquest V6 with 6x zoom is engineered to impress in any environment or scenario. It combines legendary ZEISS quality and technology with field-proven design into one robust package that's within every serious hunter's range.
With 92% light transmission, modern multilayer coatings and a wide field of view, the ZEISS Conquest V6 delivers incredible image quality and clarity, even in the harshest conditions and most challenging environments. The sophisticated optics are protected by a black, matt anodized aluminum housing built for whatever nature throws at it. Rain and trail-grime shedding LotuTec® lens coating and new optional ASV drop bullet compensation.
For the hunter who demands versatility and uncompromised long-range capability, the ZEISS Conquest V6 is the scope that proves distance is nothing.
Features:
92% Light Transmission
SCHOTT fluoride glass for a bright viewing image and optimum target resolution, and the finest resolution of details, even in the harshest conditions and most challenging environment.
The world's finest illuminated dot
The secret behind the precision of ZEISS riflescopes is their ultra-fine illuminated dot and its extremely low target coverage. With only a fraction of the thickness of a human hair, the fibre optics system delivers the world's finest illuminated dot – 3.3-millimetre target coverage at 100 metres is the breathtaking result (V8 & V6 @20x). Pure precision for the smallest targets and the greatest distances.
ZEISS T* Coating
ZEISS T* coating is a guarantee of the brilliant, high-contrast images­­ which you will experience above all in adverse light conditions and in the twilight. Behind it, however, there is no specific formula for building up the layers. Instead, it is a technology that is constantly adjusted to suit new glass materials and requirements, which varies from lens to lens.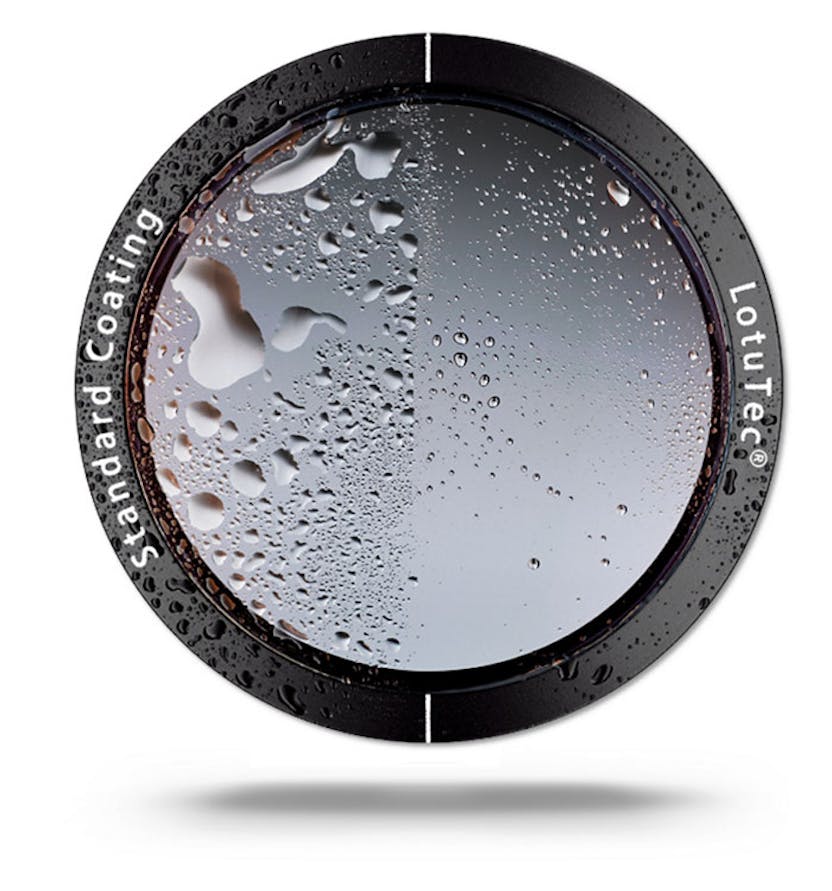 A clear view, whatever the weather
There are always exciting things to be seen in the world of nature – even in wet weather. This is why ZEISS developed LotuTec®. A coating for the lenses of binoculars and spotting scopes that enables a clear and unhindered view in all weather conditions.
Stable and Shot-Proof
The ZEISS V8, ZEISS Victory HT, ZEISS Conquest V6, and ZEISS Conquest V4 riflescopes are all ideally suited for use with "clip-on" attachments.
Specifications
Magnification 3 – 18 ×
Effective lens diameter 28.6 – 50 mm
Light transmission 92%
Exit pupil diameter 9.5 – 2.8 mm
Twilight factor 8.5 – 30.0
Field of view at 100 m (yds) 12.4 – 2.1 m (37 – 6 ft)
Objective viewing angle 7.1° – 1.2°
Diopter adjustment range + 2.0 | − 3.0 dpt
Eye relief 90 mm (3.54 ")
Parallax setting ∞
Square adjustment range at 100 m 300 × 170 m
Adjustment per click at 100 m 1/4 MoA (0.7 cm /100 m)
Centre tube diameter 30 mm
Eyepiece tube diameter 45.5 mm
Objective tube diameter 56 mm
Physical Specifications
Operating temperature − 25°C | + 50°C (− 13°F | + 122°F)
Length 338 mm (13.3 ")
Weight (without inner rail) 630 g (22.2 oz)
Reticle 92
ZBR-2 | Reticle 92
Non-illuminated
The ZEISS ZBR ballistic reticle is located in the second image plane and has a subtension of 2 MOA (ZBR-2) between the tick marks at the respective riflescope's reference magnification. The tick marks extend in the shape of a Christmas tree over the lower half of the field of view. As such, they are suitable for quickly and simultaneously compensating for bullet drop and correcting wind drift.  The ZEISS Hunting app can be used to quickly and precisely determine both values for practically any ammunition, and also displays the distance values in a visual depiction of the reticle.